Instruction on placing an order.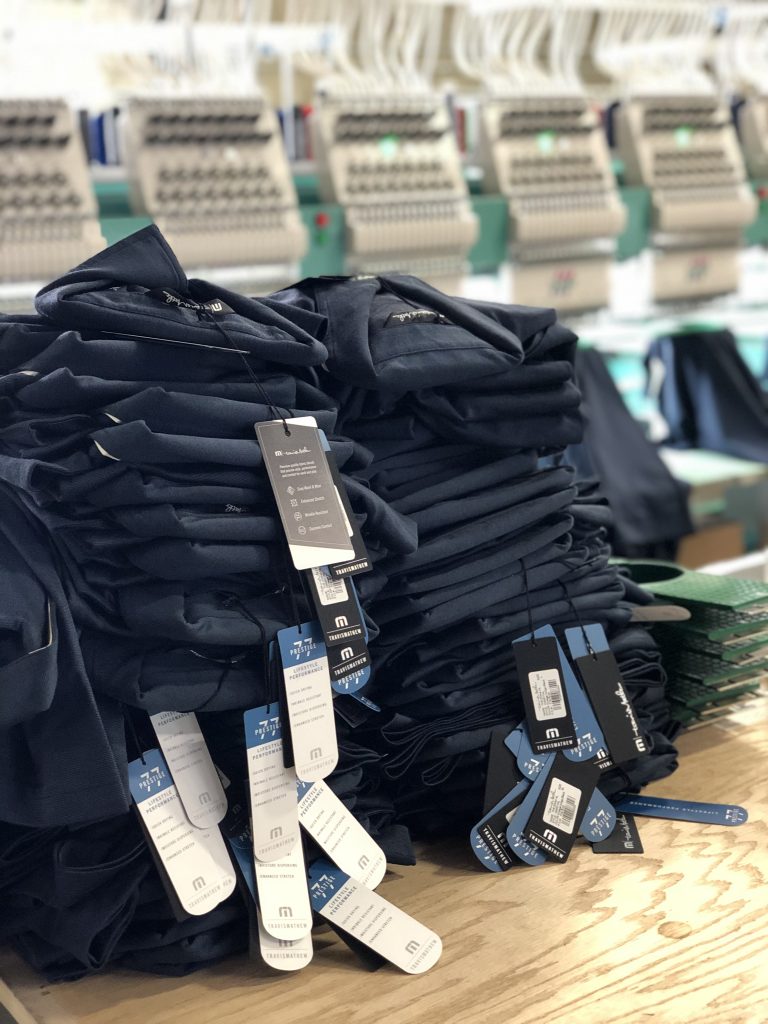 We can work with Schools and their Districts, Clothing Lines, Small to Large Business, Sports Teams, and with YOU!! We offer free delivery (UPS Ground) to all customers. We have an in-house graphic department using the latest in graphic design software and tools. We accept credit cards, check, and cash payments.
For large companies and school districts, we can take P.O.'s. Please contact us prior to your order. Accounting Department will need to approve PO. Not all POs are taken.
Advantage of our service:
*No taxes due out of state charges if you are not in California.
*Free delivery (UPS ground) to your location within the 48 United States
*We take credit cards and check deposits and digital form of payments
Additional services:
*Paper Printing 4 color Process (Business Cards, Postcards, Brochure, etc)
*Vinyl Banners and Signs: Digital and Vinyl Die Cut
Once you are ready to place a screen printing or an embroidery order with us. Here are some information and steps we usually need from you.
NEXT STEPS FOR YOUR ORDER
Step 1 – Send your Info
Please e-mail us at Info@J6designs.com the following information:
Your Billing Information, who/where should we send the quote.
Qty and Size of your order:
What type of job is it? (Screen printing or Embroidery)
Type of Garment (T-shirt, Polo's, pullover sweatshirt, etc)
Quality of Garment: (Economical, Moderate, High End) You can check out our catalog page for examples.
Color of Garments
Locations: Front Left Chest, Full Back, etc
Artwork: Please supply what you have.
Step 2 – Get Quote
1. You will receive a quote from us. Please review the supplied information and contact us with any changes that might need to be made.
2. Upon your approval of the job, we will need a 50% deposit of the quoted price to begin the printing process.
3. How to pay the deposit: Once you approve the official estimate, we can convert the estimate into an invoice and you can pay online using Quickbooks online features. Please download our Shipping Form if we need to ship. It can be emailed to us.
4. We have other methods of payment:
Zelle: info@j6designs.com
Venmo: @j6designs (Look for our logo)
Paypal: billing@j6designs.com
Coinbase: @j6d
Eth Address: j6dinc.eth
Step 3 -Receiving Art Proof
1. You will receive an email with a digital proof of your design to make sure the artwork is correct. Please review the digital sample carefully and reply with corrections or your approval to complete the job.
Step 4 – Production is done, Final Payment is Due
1. Prior to your shipment, you will be contacted with an estimated delivery date. At which point we need the final payment for the completed jobs.
Step 5 – Tell us what you think
1. You're Done! We hope you come back to J6 Designs for all of your printing needs. We hope you like our services and take a moment to give us an honest review.
If you have a minute, please tell other people about us and describe your experience via the social media of your choice:
Yelp: yelp.com/biz/j6-designs-ontario
Facebook: facebook.com/j6designs
Twitter: twitter.com/j6designs
Instagram: instagram.com/j6designs
Thank you so much!!
Customer Service (Info@j6designs.com)
J6D inc.
Office hours: 9am to 4pm PST M -Th. 9am-3pm Friday
4189 Santa Ana Unit F
Ontario, CA 91761
(909) 605-6878
Fax: (909) 605-6898