In addition to our selection of face coverings, we are offering a selection of other products to help prevent the spread of COVID-19.

Description
This will help reduce bacteria that can potentially cause disease. Use as antiseptic. Quick solution for hand cleaning when water and soap are not available.
75% Isopropyl Alcohol
Ideal for both hands, and surfaces
FDA Approved
Quick Dry
Spray Nozzle Included
Two sizes available: 2oz & 8oz
Purchase hand sanitizer below.
View your Shopping Cart

Description
We carry three different guards to suit your protection requirements or needs. Click here for more information on our sneeze guards.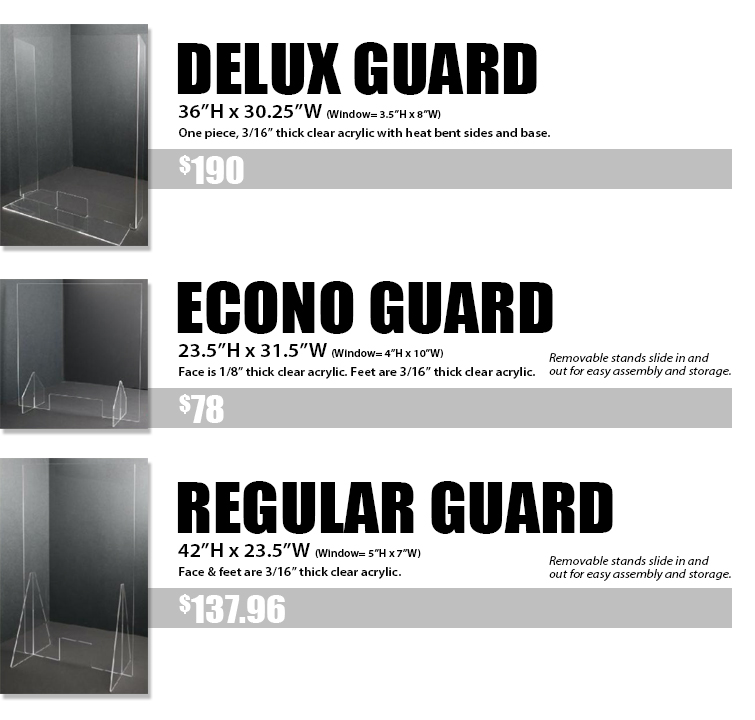 Purchase sneeze guards below.
Delux $190.00
Econo $78.00
Regular $137.96
View your Shopping Cart
Replacement mask filters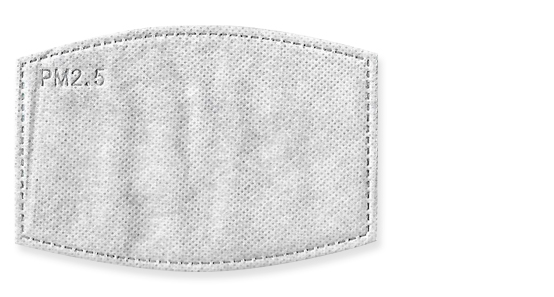 Replacement filters available in packs of 10. We are currently in the development stage for a mask that will feature a pocket capable of holding these filters.
10-pack $10.00
View your Shopping Cart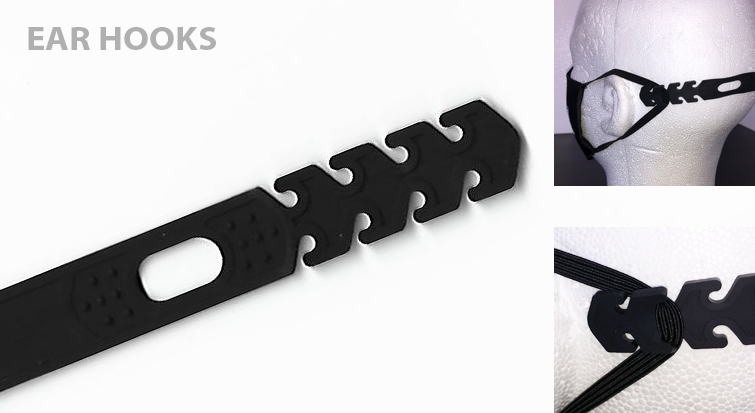 These reusable ear hooks are a perfect solution from ear pain caused by long term mask wearing. These silicone hooks are easy to add to any mask and feature 8 notches to get the right fit for your need.
Ear Hooks $2.50
View your Shopping Cart