We can screen print or embroidery our in-house face mask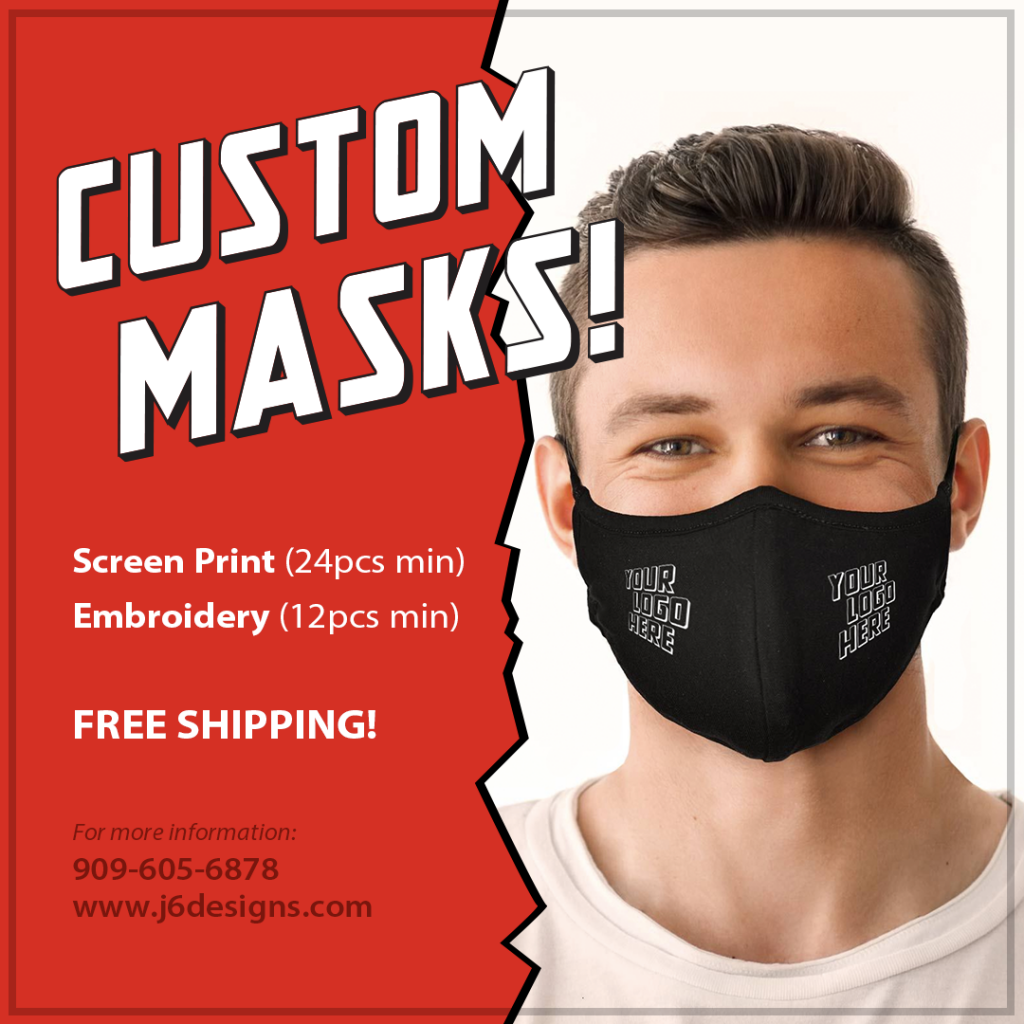 Here is a step by step on ordering custom mask for your business or school. We design, make and print our face mask in our warehouse. USA MADE!
Please fill out the mask order form. 
Send the form to Info@J6designs.com and send over any art files or logos you may have
We will review and send over an official Quickbooks Estimate. Please review and make sure it's what you like to spend. We might reply back with questions we might have.
Reply back and please let us know you agree.
We will convert the estimate to an invoice and send that over. We will need a 50% deposit prior to production.
You will receive an email from our production software on an estimated turnaround time.
We will process the order and send over an artwork proof to you. 
Review and make sure the color, size, and location is correct.
Reply with any changes or approvals. Once it's approved we get your order moving in the scheduling queue.
Once we complete the order, we will let you know. We will need the reminder of the balance to paid, prior to shipping, please. If you need us to resend the invoice let us know. You always use the same link as the first email. You can pick up your order at our location too.
Contact us for any issues or concerns. We hope you love your masks!
Here are some examples of printed masks: